To comply with CMS regulation, Inshura® has introduced changes critical for agents while enrolling consumers via the EDE pathway for OEP 2023. Agents and brokers should immediately authenticate their accounts using Multi-factor Authentication (MFA) which adds extra security to the login process and to avoid disruptions to EDE enrolments.
How to enable MFA and Authenticate your Account ?
If you haven't enabled MFA yet, you need to log in to CMS Enterprise Portal Account and complete the setup. For more details view Enterprise Portal User Guide.
Log in to Inshura® and go to 'My Profile'.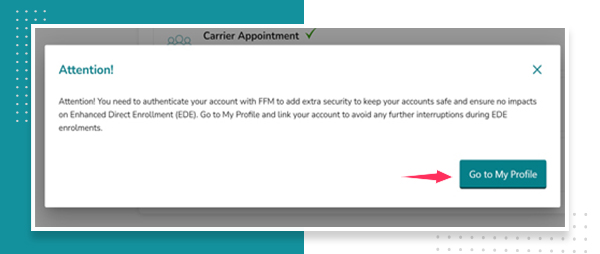 You will see that 'FFM Account Authentication' status shows 'Unlinked'. Click on 'Link My Account' and you will be redirected to the CMS sign-in portal.

Enter your FFM username, password and click on Sign In.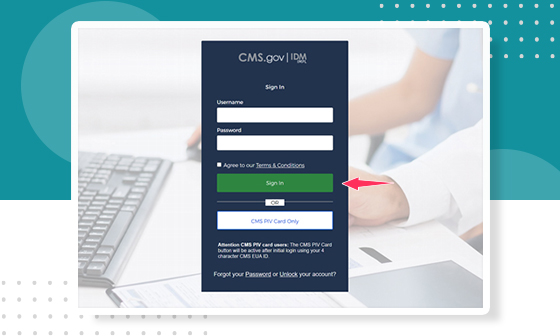 When you move to the next screen, click on 'Request Code' to receive a verification code your MFA configured device. Enter the code received and click on 'Verify'.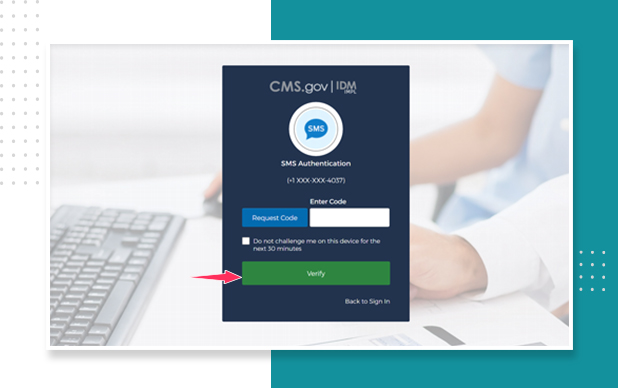 Once your identity is verified and authenticated you will automatically be redirected back to Inshura®. Your 'FFM Account Authentication' status under 'My Profile' will now be 'Linked'. You have now successfully authenticated your Inshura® account with FFM.
The feature is enabled on Inshura®.
Please note that the FFM authentication may expire every 30 days. If your account is not FFM authenticated, Inshura® will warn you when you login to your account and you may have to re-authenticate. You will not be allowed to enroll, update, cancel or submit documents for EDE applications if you do not complete the authentication. You can neither do applicant searches nor view and download eligibility notices.